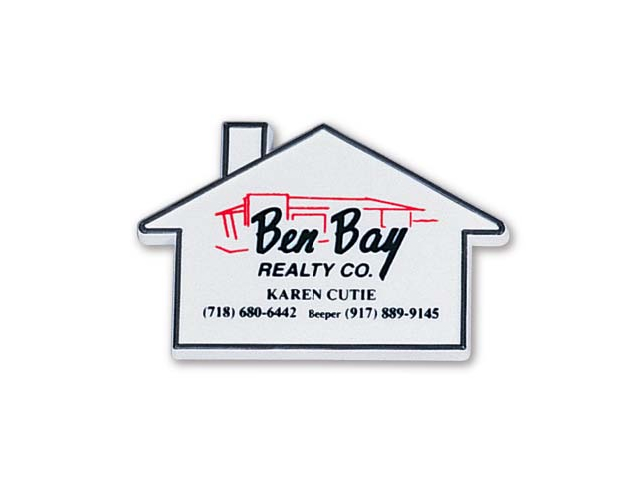 Item#
Description
Qty. 250
Qty. 500
Qty. 1000
Qty. 2500
Qty. 5000
1094
House Magnet
$0.70
$0.67
$0.57
$0.50
$0.49
Plate Charges: Add $35.00 per imprint color.
Approx. 2-5/8" x 1-11/16" in size. Imprint area is approx. 1-5/8" x 1". Available in red, white, blue, green, yellow, orange, tan and black. Specify desired product color. Shipped 500/18 lbs.
Imprint Color: Specify choice of color(s) on each order. Contrasting trim requires additional imprint color charge.

PMS Imprint Color: Available on white product only. Add $35.00 per color.

Additional Imprint Color/Location: Add $0.15 each plus $35.00 plate.

Packaging: Bulk packing is standard. Individual polybagging add $0.10 each.

Proofs: Product proofs add $35.00 set up per imprint color/per side.

Minimum Order: Absolute minimum is 250 per imprint/ad copy.